Japan Sendai Mission 日本仙台伝道部
Teruya Jidai ('74-'77) 照屋時代帰還宣教師
RM Site-同窓会サイト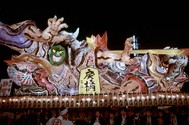 Iwate-ken sites 岩手県の場所
---
Ichinoseki
A branch in Ichinoseki was first established in 1976. Ichinoseki is the second largest city in Iwate Prefecture and is known for high-tech factories (NEC, Sony) in addition to farming.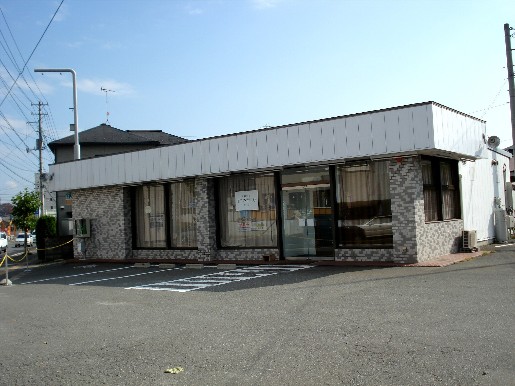 Ichinoseki's (map) (street view) current meetinghouse was moved to in 2006 and is located on the main road that runs perpendicular west of the eki, about 20-25 minutes walk. The address is 234-1 Santanda Yamanome. The building was at one time a small family-owned convenience store. In 2013 a senior couple was stationed in nearby Hiraizumi, where historical sites have been designated as UNESCO World Heritage Site.
---
Historic Ichinoseki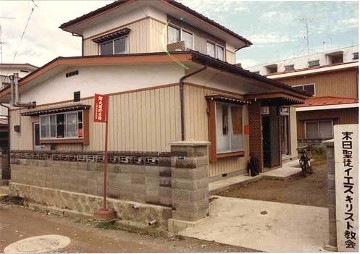 This house was used as Ichinoseki's first church, and also housed the missionaries. The branch was established in 1976 at Sekigaoka 35-11. This building was located southeast of the eki (train station) on the mesa that overlooks the NEC computer chip facility.
---
Kitakami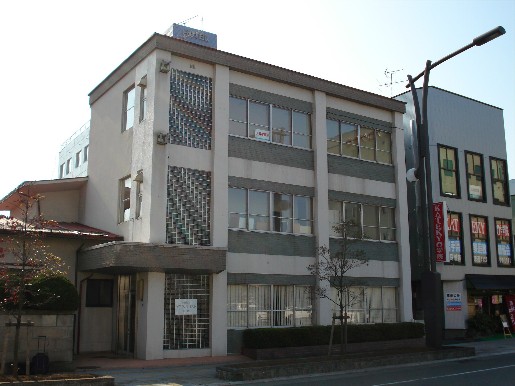 In 2006, Kitakami's (map) (street view) meetinghouse moved to the first and second floors of this building, which is next- door to the restaurant building formerly rented by the church, only 2.5 blocks directly perpendicular to the Kitakami eki (station) west (main) entrance. Members from the surrounding Hanamaki and Mizusawa areas reportedly attend here, as it is located in-between. Oodori 2-2-33 is the address. As early as 1975, Hanamaki served as a base for missionaries and meetings in this area south of Morioka, which is 20 minutes away by Shinkansen (bullet train) and 55 minutes away by zairaisen (conventional tracks). Kitakami has a population of almost 100,000.
---
Miyako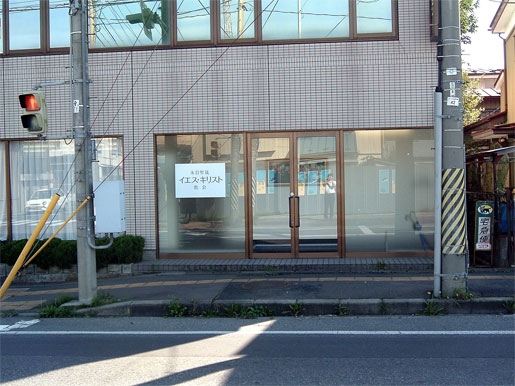 Missionaries appear to have first been sent in 1980 to Miyako, (map)(street view) a very isolated town on the Pacific coast east of Morioka- -a very slow two-hour bus or train ride. As a result, Miyako seems to have a small town friendliness and old-fashioned charm to it. This rented meetinghouse was moved into in 2007. It is close to the eki (station) at Minamimachi 11-12. Then Branch President Takahashi Hironobu Kyoudai provided this picture, and reports the 1st floor's interior has been renovated and is wonderfully church-like. He also reports that attendance in 2008 was about 18, including 5 shinkensha. He also expressed thanks to all those who have served here.
Miyako was hit hard by the tsunami that occured 11 Mar 2011. Missionaries didn't return until December 2011, when a missionary couple was assigned here. Young missionaries didn't return until May 2013.
---
Historic Miyako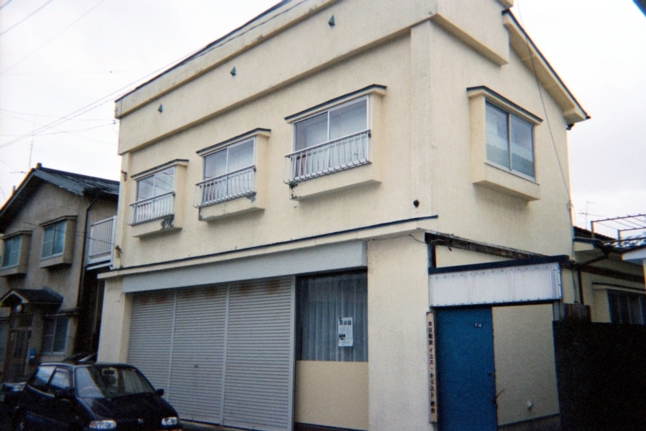 This was Miyako's meetinghouse when I visited in May 2005. My recollection from that picture-taking trip is that this building was on a hill about 10 minutes walk from the eki. It may have been used in earlier years as a combined missionary quarters and meetinghouse. If any can help with this history, please Contact Us.


Kessennuma, another isolated coast town located south of Miyako, roughly one-half of the distance to Ishinomaki and just inside Miyagi-ken, had missionaries for a while in the early 1980s, but no longer does.
---
Morioka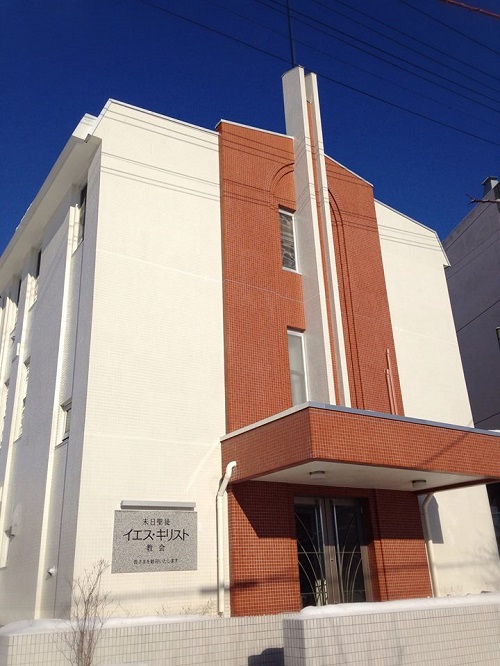 Morioka's church building, (map) (street view) completed in February 1987, is located in the beautiful park-like Takamatsu Ike (pond) area, next to Takamatsu Joshikou (Women's High School), about a 25 minute walk from the eki. The address is Takamatsu 1-21-16. The design appears to be similar to the churches in Misawa and Koriyama. As with the Koriyama and Misawa buildings in 2006 and 2008, respectively, the Morioka meetinghouse underwent an elevator/refurbishment upgrade that was competed in December 2013. The elevator was added to the back of the building. Morioka is the largest city in Iwate-ken with a population of 290,000. From 1982 to 2002, Morioka was the northern terminus of the Touhoku Shinkansen (bullet train). In 2002 the 'Shink' was completed northward to Hachinohe, then in late 2010 it was extended to Shin Aomori.
---
Historic Morioka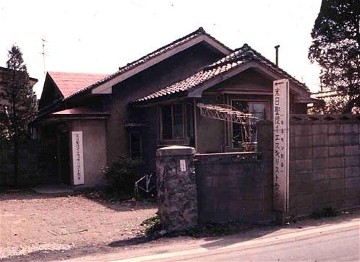 This house served as Morioka's church and elder's quarters in the first years of the Sendai mission--this picture taken in 1975. Sister missionaries lived in a nearby apartment. The location was Shimonohashi 4-31--the road in front of the building ran parallel to a river--a very central location. By the end of 1976, the combined church/elders' quarters was moved to Ekimae-dori 10-13.

For a time, missionaries also lived in a separate location in Morioka called Aoyama at Minami Aoyama-cho 2-25.

Church archives say missionaries first served in briefly in Morioka in from 1909 to 1911, then post-war for one brief year, October 1951- November 1952.
---
---