Japan Sendai Mission 日本仙台伝道部
Teruya Jidai ('74-'77) 照屋時代帰還宣教師
RM Site-同窓会サイト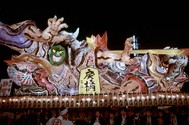 RM groups 開始日別同期のリスト
Oct 74-76 Group on their farewell go-chiso night at Teruya's home. On floor: Winward; kneeling/sitting, from left: Shafer, Furuhara, Lemon, Ogaard, Hintz, McGale, White; back row: Knudsen, Bugg
Admin Note:

I hope this list can be a memory-jogging

springboard, and at the very least be a

useful and nostalgic reference for everyone. As we all grow older, the names of those with whom we served definitely become less clear.
The original source was a hand-typed list of names of missionaries obtained from the Sendai Honbu on one of my first visits back in 1979. I've discovered that whoever typed the original list occasionally dozed off and some names were omitted. M

ission start dates were not part of that list, but have been added and additions/corrections have been made over the years thanks to your help. The original list ended with the June 1977 group - if you're a Kwak or Sakai RM who served with some RMs who started out in the Teruya jidai, we'd love to add you - 'Contact Us.'
Please check the list and verify your group's members. It's arranged chronologically by mission start date. If you can help us with the few 'unknown' start dates at the top of the list or you notice inaccuracies, don't hesitate to set us straight using a 'Contact Us' entry. Thanks.
Start Date

Last (Married)

First Name

Start Date

Last (Married)

First Name

Redd
Curtis J.

Stitt
Benjamin D.
Weatherbee
Gordon D

Leavitt
Jeffrey L.
Purser
Dallan L.

Milligan
R. Kent
Robertson
Brent J.
Scott
John M.

Powell
Jordan C.

Feb-77

Aizawa
Satomi

Stewart
Fred

This is the end of the list copied from the honbu. Other Kwak

and Sakai jidai RMs who served with us are welcome here-

use a 'Contact Us' entry to let us know your start date etc.
---
Mission History Section Links: