Japan Sendai Mission 日本仙台伝道部
Teruya Jidai 照屋時代帰還宣教師
Official RM Site-同窓生サイト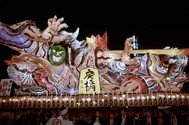 Site-Specific FAQs
Site-Specific Frequently Asked Questions
This page includes Sendai Mission/Teruya jidai-specific FAQs.
Sendai/Teruya Site-specific FAQs Index
---
1. How is my name/information included/excluded on/from the RM List?
We learned soon after we served that the Church doesn't provide lists of missionaries. Todd Ogaard traveled back to the Sendai honbu in 1979 and obtained a hand-typed list of names of missionaries who served in the Mission from its founding in July 1974 to December 1978, and he has maintained the database ever since. That list contained missionary names (and parents' address in 1974-77), so obviously over time we've lost contact with many. We've also discovered that whoever typed the list occasionally dozed off and some names were omitted. Additions have been made over the years as we've been made aware, particulary as folks registered on the (previous) Sendai RM Site (see FAQ 7) and listed Teruya as a president there. We encourage folks to update/activate their profile here on the new RM Site and keep their registration current to facilitate communication of reunions, re-connecting with RMs and such in the future. If you see incorrect information, don't hesitate to use a 'Contact Us' entry. Thanks. We need everyone's help, including yours, to locate Missing RMs and those who haven't yet updated their profile - see How can I help? at FAQ 4 below. For discussion about Kwak & Sakai RMs, see FAQ 5)
2. Why am I listed as a 'Missing RM'? How do I get off that list!??
We've tried to contact you for reunions over the years but we've lost contact (we don't have a valid email address for you). If you're reading this, we're glad you found us! By joining the Site by updating/activating your profile, your name will automatically be removed from the 'Missing" list.
3. How do I view the online directory / RM List? What about adding pictures?
You must first 'join' the Site by updating/activating your RM Profile. It's free and secure. After you do so, you will be able to log in to view other profiles that have been added or updated since your last visit, initiate contact by using the 'Send a Private Message To..." link on registered RM profiles and see other Site pages.
We encourage you to upload pictures to your profile, particularly one in the 'before' slot from mission days (how we knew you back then), and if possible, a more current one-perhaps a family photo.
We know most of us have (hundreds of) mission slides, and some of you have digitized them. We invite you to share them by choosing a few of your absolute favorites (<25, please) to upload to your individual RM Profile. Please don't forget to add captions to identify place, date and people in the photos (as best you can).
See also Adding Pictures in the 'First Time Vistors FAQ'
4. How can I help?
If you're in contact with 'Missing RMs' or those who haven't yet updated their profiles here (no icons or checkmarks appear next to their names), please help us. If you have their email address, simply click on their name on the 'RM Profiles' list to send an email invite. If you can contact them by other means, please direct them to our join us here at japansendai.org - thanks.
5. If I'm not a '74-'77 Teruya RM, but I served later (Kwak, Sakai), can I join?
If you are a Kwak and/or Sakai-jidai RM and you served with some RMs who started out in the Teruya jidai, sure, of course you can join this site, and invite your dodes and friends as well. If this applies to you, use the 'Contact Us' link to identify yourself and request login information. Sakai-Shimabukuro jidais have a combined Facebook group, for those of you who served after 1978.
6. Who runs the Site-how does it work and how is it funded?
Websites like this are purely voluntary. It was built by Todd Ogaard (10/74-10/76) using ClassCreator (a High School Reunion website generator program). The classmate framework works well for us too, since we're kind of a class/jidai of missionaries. Through his retirement,Todd covered domain and hosting fees. If you'd like to help fund domain and hosting costs, please click on the 'Donate' link on the home page. Yoroshiku. P.S. If you want to build a similar website for your high school, just click the above link and get started -we'll get a referral credit that will help offset our fees.
7. What happened with the 'old' Sendai RM Site for all jidais?
Short answer: This new Teruya-jidai site was created due to mission.net developers moving on with the advent of Facebook for young folks. We needed a way to get the Reunion word out.
Long, historic answer: Check out the Sendai Site History flowchart below. Since 2003 our all-jidai Site has been hosted on mission.net, but in 2013 mission.net developers stopped maintaining their framework and basically abandoned it. Once mission.net email and notice functionality died, we needed a new framework/platform, especially to get the Reunion word out.
Sendai Site History
Facebook. Starting 7/1/2011, new mission presidents were asked to 1) create a Facebook group for their own jidais and 2) get commitments from their returning missionaries to join their jidai's Facebook group and keep in touch that way. Eight or nine jidai-specific Sendai RM Facebook groups have also been set up. Since Teruya RMs may include both Facebook-users and Facebook-avoiders, Classcreator-hosted solution here may be perfect, since it accomodates access both from the web and from Facebook. See the First Time Vistors FAQ "Facebook's Class Connection." Unfortunately, unlike Mission.net, Japanese language (kanji, hiragana, katakana) is not supported.
8. I'm receiving too many notification emails from this Site-how do I shut that off?
These notifications are all controlled by you with preferences set on your profile. After you've logged in, a 'Member Functions' section appears on the left margin menu. Click on the 'Notify Me' link to modify your notification preferences.
We've added music to our Site that plays in the background if your computer's setup allows. (iPads don't work, we've noticed-sorry). Taniuchi Yoshihiko and his guitar were familiar to many of us; he's given permission to have these songs played on our Site. When you first land on the Home Page, a 'listen to music' or 'don't listen' dialog box should appear. If you click, 'listen,' on Windows PCs a separate MP3 Player popup window should appear and music should play. You can:
Stop the music by clicking the close box "x" on the MP3 player.

Click on a different tune of your choice from the list in the MP3 player popup window (the MP3 Player might be behind your current active browser window.)

Stop the music by closing your browser and/or rebooting your computer if you can't find the MP3 player described in the first bullet.
If you have any other questions, don't hesitate to use the 'Contact Us' link.